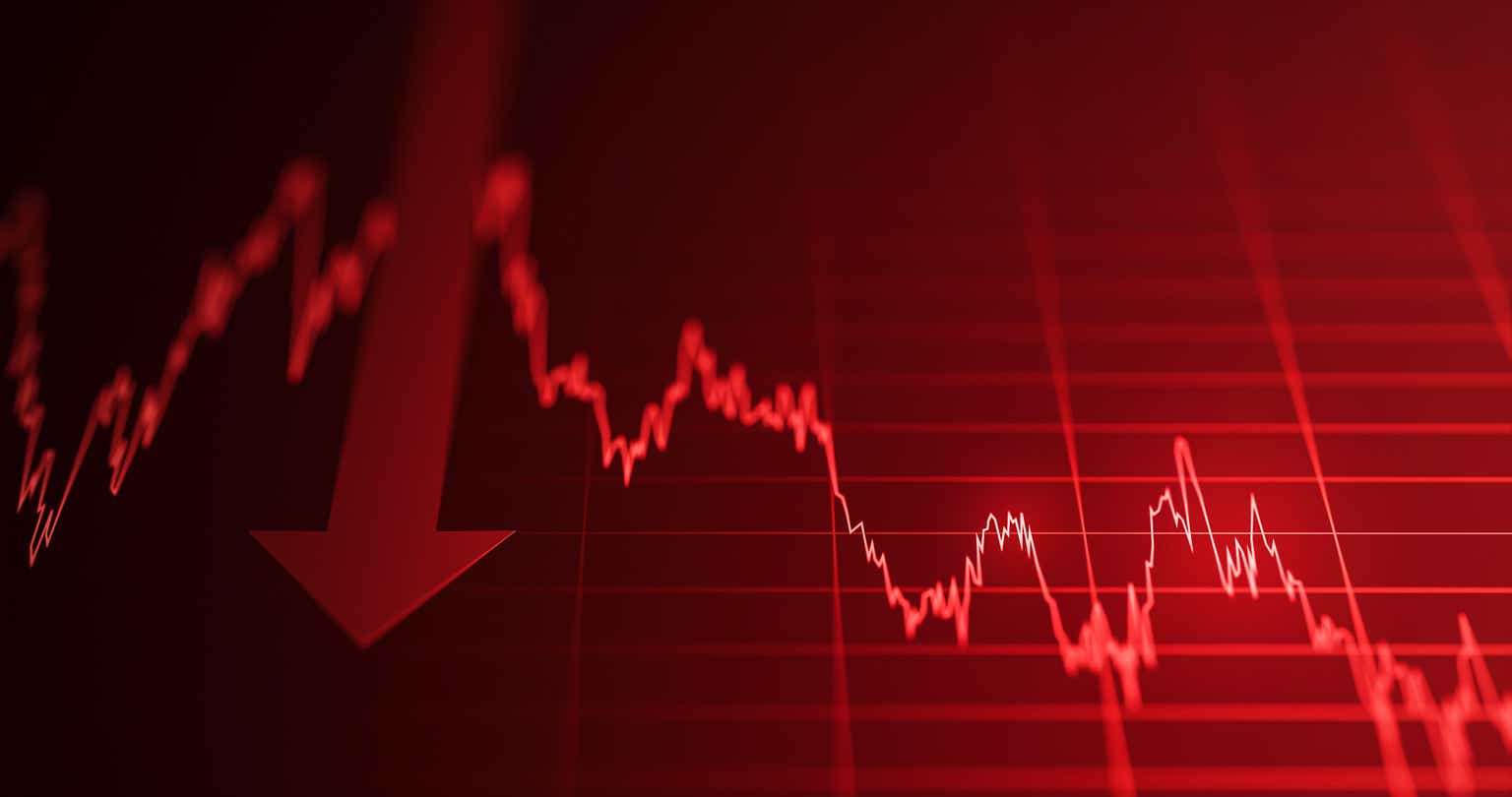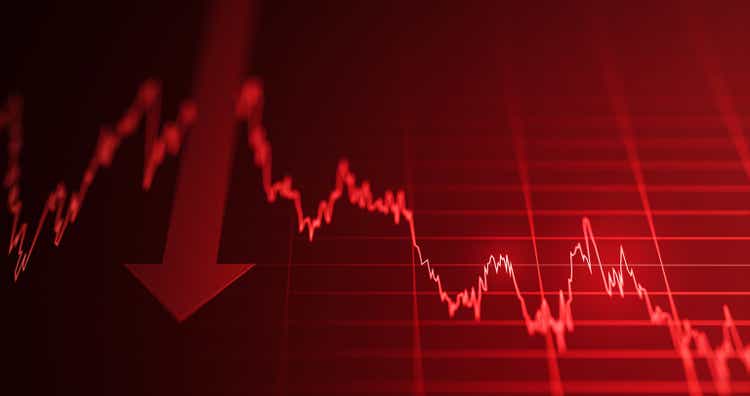 After falling by around 10% since the end of July, the S&P 500 has snapped back reasonably quickly. However, it would seem that gains have been driven chiefly by multiple expansion as earnings estimates for the fourth quarter and the first quarter of next year fall.
Earnings estimates over the next twelve months are forecast to grow by around 5.4% and should continue to climb to about 10% based on earnings estimates for 2024 of about $242. That seems optimistic, especially if inflation rates start to come down, which means that sales growth will likely stall.
Over time, sales growth tends to trend with the CPI inflation rate, and that has been the case for many years. At this point, though, analysts are expecting to see sales growth turn higher over the next 12 months despite the inflation rate coming down and ultimately stalling out.
As the inflation rate continues to slow, one would expect to see nominal GDP growth slow, and that should also result in the sales growth rate of the S&P 500 slowing as well. Slower economic growth and lower inflation rates should translate to either coming down or stalling out sales growth. This means that margins must expand, and buybacks must increase to compensate for the lack of sales growth.
Margin expansion is driving most of the optimism for the earnings growth next year. However, the latest PPI data suggest that margins should start contracting in 2024, not expand. The PPI Trade Services data showed a year-over-year increase of just 0.8% in October, its lowest since late 2019. This PPI data point tends to trend with S&P 500 margins over time and would suggest that margin estimates are likely to fall over the next twelve months.
We are already seeing the fourth quarter of 2023 net margin estimates dropping and the first quarter of 2024 net margin estimates dropping. This trend will likely remain as labor costs stay somewhat elevated and above the historical norms and broader inflation falls across the economy, meaning companies can't pass on higher costs to the consumer.
Additionally, there will need to be an increase in buybacks to start boosting earnings estimates next year if sales and margin expansion are unable to deliver. At least through the third quarter of 2023, buybacks are down from their peak of around $110 per share in 2021 to about $90 per share.
Further, the number of buyback programs that increased in the third quarter has fallen to 13, and the number of new buyback programs that started has fallen to just 1. Buybacks over the years have been able to add a tailwind to earnings growth, and at least to this point, buybacks seem not to be as strong as they have been in the past.
Right now, the rally in the S&P 500 has been essentially driven by multiple expansion, not because the market's earnings outlook is improving. It would seem that the outlook for earnings going into next year may be too optimistic. At this point, investors are paying an above-average PE ratio for a below-average expected growth rate over the next twelve months. The current EPS growth rate corresponds to a PE ratio of around 16.5, not the current 18.8.
When considering the S&P 500 earnings growth rate over the next 12 months versus a 10-year Treasury rate of 4.4%, an investor only earns 0.5 bp more in earnings growth than interest payments. Typically when the spread has been this low, the PE of the S&P 500 is around 16 and has been as low as 12 to 13.
It probably means the latest rally in the S&P 500 is driven by speculation of a brighter outlook and maybe some positioning. However, it appears to be caused not by the fundamentals of an improving perspective but more by the perception of an improving view. On the surface, the trends for the fourth quarter of 2023 and the first quarter of 2024 are deteriorating. If inflation stays in the 3% range and the wage growth rate remains around 4%, then we should see sales growth stall and margins erode, driving earnings estimates lower over the next several months.


Read More: The Stock Market Rally Is Likely To Vanish As Earnings Estimates Deteriorate