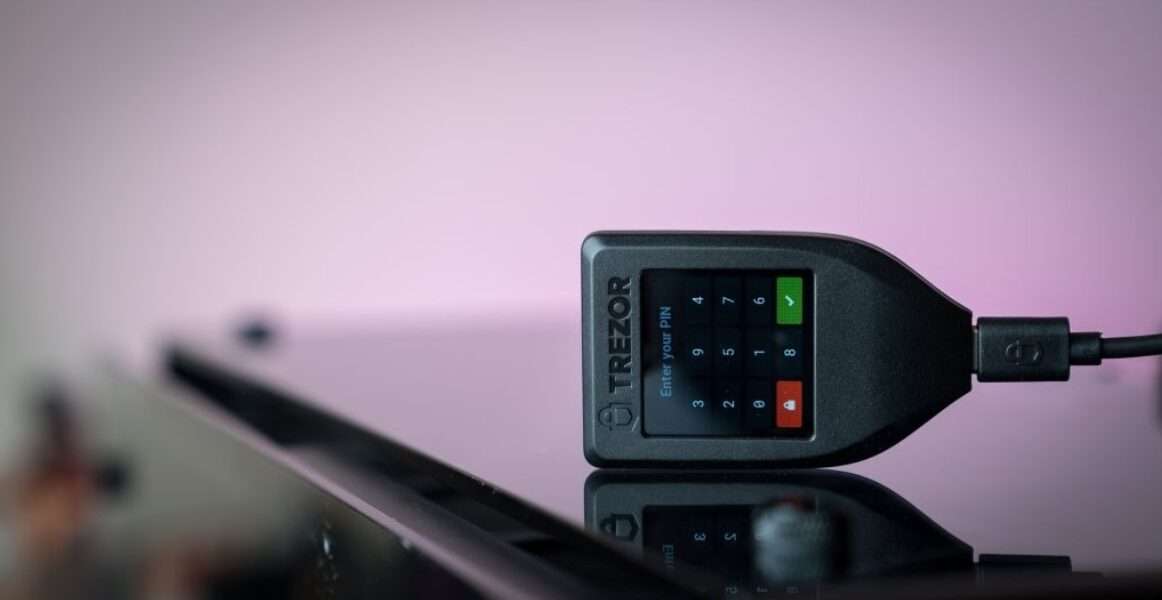 Kirobo has now successfully completed integration for transactions on the Trezor One.
The new feature was already live on the hardware wallet Ledger Nano s and Ledger Nano X.
---
Kirobo, the blockchain startup that introduced a retrievable transfer feature for Bitcoin, has now successfully completed integration for transactions on the Trezor One.
As part of Kirobo's mission to help the estimated 18% of cryptocurrency users who have lost funds through sending errors, its "logic layer" solution acts as an additional verification step. It requires senders to add passcodes to their transfers that must be matched by the intended recipient before funds are released. The solution protects balances until the correct recipient enters a matching code, before which the transaction can still be canceled and retrieved. The whole process is non-custodial, and Kirobo never has any access to the funds.
Multiple hardware wallet support
Kirobo's retrievable transfer feature was already live with Ledger hardware wallet support for Bitcoin transactions. Trezor users are now able to take advantage of this additional security measure, initially using the Trezor One, with Trezor Model T, as well as KeepKey and CoolWallet support coming soon.
Commenting on Trezor One logic layer support for Bitcoin transactions, Kirobo CEO Asaf Naim said: "Finally, after hundreds of requests and our team's invested efforts, the undo button for Bitcoin transaction is finally available to Trezor users."
To access the undo button functionality, the process for Trezor One and Ledger users is as simple as accessing the Kirobo Web Wallet, connecting your hardware device, and following the instructions to add a passcode to your transaction.
Not just for Bitcoin transactions
Kirobo is not only keen to expand support across other hardware wallets but for additional cryptocurrencies too. With a logic layer for Ethereum already developed and soon to be launched, plans are also in place to build out undo buttons for EOS, Tron, Litecoin, Cardano, NEO, and Libra blockchain transactions.
Kirobo's focus has also turned toward liquidity staking as a solution to reduce transaction fees and improve platform accessibility. Kirobo presents a unique incentive structure to reward early stakers, ensuring that as the liquidity pool grows, the staking limit decreases. This structure means future stakers cannot stake as many tokens as early adopters.
However, to limit attempts to dominate token rewards, Kirobo has developed "whale-proof" staking to restrict staked liquidity to a maximum amount of 7 ETH per wallet. Asaf Naim commented that "It is important for us to avoid the currency being controlled by large holders. To that end, we have created a system for whale-proof staking. This limits the maximum staking to 7 ETH per wallet, to incentivize anyone who wants to participate and thus achieve a broad distribution of KIRO tokens."
The KIRO liquidity rewards program will also run over 12 months to ensure steady platform development and reduced volatility. Discussing the program, Asaf Naim said: "We expect more Kirobo liquidity rewards programs to follow across other pools that we might create, especially in relation to Kirobo's defi product, which will be announced separately soon."
KIRO will get distributed as a reward to liquidity providers for the KIRO/ETH Pool on Uniswap V2.




Read More: Kirobo's Bitcoin Undo Button Now Available to Trezor Users