The Asian pairs have seen a wild 24 hours on the back of the US election, but as we get more clarity around what exactly is going on both of the majors appear to be settling down.
The AUD/USD was hit particularly hard yesterday as the USD saw a bit of a bid around the uncertainty. Interestingly though the stock market has been holding up strongly throughout the election.
Interestingly, the way things are positioned, whoever wins will make little difference around many of the key issues of the day, such as stimulus. The big fear for markets would be a Biden victory and him trying to lock down the country once again.
Looking at the technical levels this morning and we can see that AUD/USD holding above 0.7100 comfortably but under 0.7200.
I assume this is the status quo and it appears tough to break out of this range that is well established. We've seen a rate cut in Australia this week, a crazy election and still the same range playing out. Of course, we also have the FOMC today as well, as if things couldn't get any busier. And of course, there is still jobs data due out this week.
The NZD/USD has been a little more conservative over the past 24 hours and in truth has been range bound for far longer than the Aussie.
0.6750 is about as high as the Kiwi has gone and that dates back to even July, so clearly there is still little direction here at the moment.
0.6600 is support at the moment and there are a series of higher lows that are being made here, but at the same time, there is not much strength there and plenty of sellers at higher levels.
Price is green on the session, but we will also be watching the USD closely today.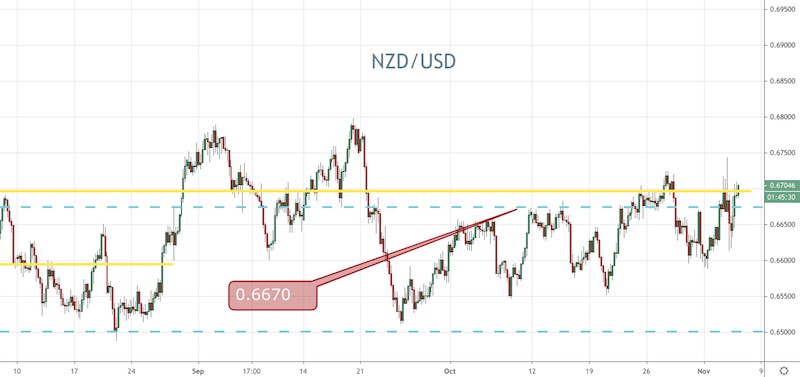 Read More: AUD and NZD Stabalize After a Busy 24 Hours